Tuesday, July 7th, 2015
---
10:07 am
- Bleeding Cool: Impressive Art Experimentation for The Fox #4
Bleeding Cool editor-in-chief Hannah Means-Shannon made some nice observations about my work on The Fox #4:

"The covers do suggest the escalation in the series that's coming to a head this issue. But coming up on the preview, I want readers to notice the first image and the last 2 spreads particularly, though all these pages are dynamic and excellent. In this first image, the Fox is falling, not giving a damn, and it's an inversion of a pratfall because he refuses to react, trusting in his aerial skills. It's like a Buster Keaton attitude without the panic. The last two spreads are seriously impressive. One is Escher-like and will lead the eye in all kinds of mind-bending directions. It actually makes me dizzy as I get trapped in the loop.

The second spread is so suggestive of the dominant force of fear in one's own mind that it seems Dali-like in its oppressive force, also somehow "stuck" in a still moment that seems to go on forever for The Fox. Bravo to Mr. Haspiel. He's pushed his own art, and the Fox, into all new visual territories. We have a lot of very talented comics artists working right now or on the rise, but let this serve as a reminder that experimentation is the only way forward for the medium."

Read the rest of the article and see the preview for The Fox #4 here: http://www.bleedingcool.com/2015/07/06/visually-impressive-experimentation-for-the-fox-preview-fox-hunt-4-out-this-week/
Monday, July 6th, 2015
---
9:53 am
- The Comic Depot signing Weds., July 8th, 4-6pm
Thursday, July 2nd, 2015
---
10:00 am
- Alternative Comics Announces Fall & Winter Books featuring BEEF WITH TOMATO by Dean Haspiel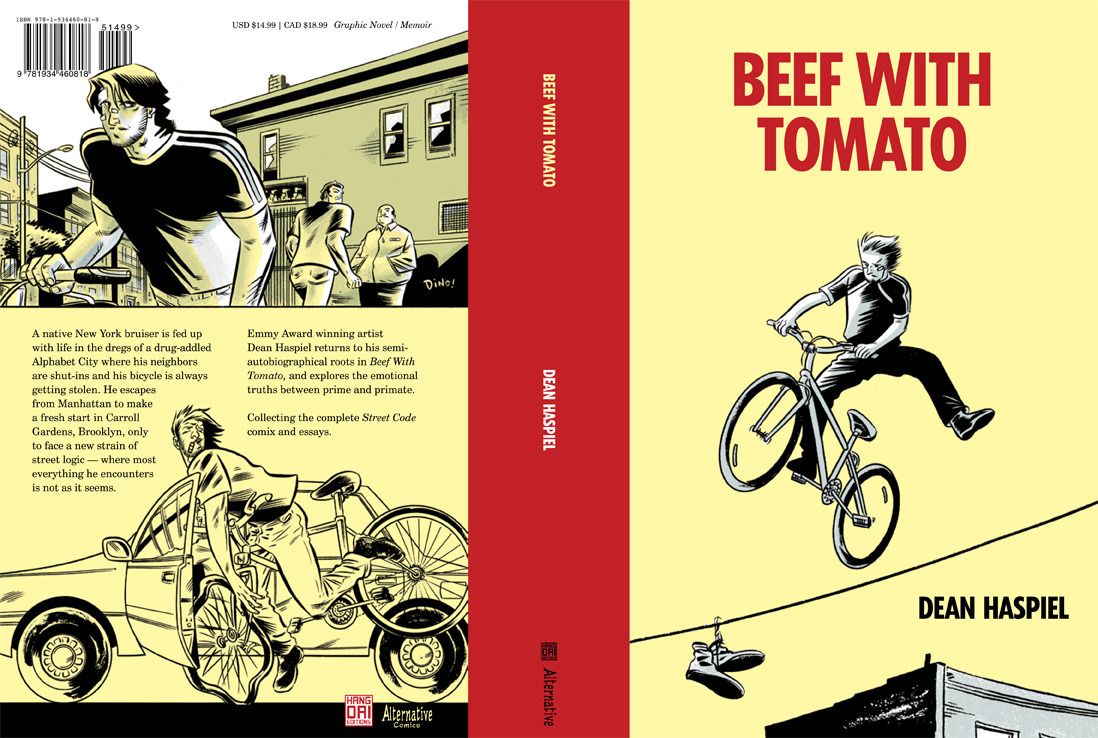 Beef With Tomato
Dean Haspiel
With an introduction by Jonathan Ames
A native New York bruiser is fed up with life in the dregs of a drug-addled Alphabet City where his neighbors are shut-ins and his bicycle is always getting stolen. He escapes from Manhattan to make a fresh start in Carroll Gardens, Brooklyn, only to face a new strain of street logic — where most everything he encounters is not as it seems.
Dean Haspiel is an Emmy award winner and Eisner and Harvey Award nominee. Haspiel created BILLY DOGMA, illustrated for HBO's "Bored To Death," was a Master Artist at the Atlantic Center for the Arts, is a Yaddo fellow, a playwright ("Switch To Kill"), and is the co-founder of HANG DAI Editions. Dean's comics include The Fox with Mark Waid, The Alcoholic with Jonathan Ames and The Quitter with Harvey Pekar.
A Hang Dai Editions /
Alternative Comics Co-Production
Publication Date: September 15, 2015
96 page 7.5"x10.25" paperback
ISBN: 978-1-934460-81-8
Price: $14.00 / $18.99 CAN

Read about Alternative Comics' alliance with Hang Dai Editions and the entire article here: http://us7.campaign-archive1.com/?u=0fb9270d74c42f01ec5563789&id=42b112604a
Wednesday, July 1st, 2015
---
4:07 pm
- Delaware News Journal talks "Strange Fruit" and "The Fox" with writer Mark Waid
Christopher Calloway talks to Mark Waid about "Strange Fruit," his new Boom! comic book collaboration with artist J.G. Jones, and they mention my collaboration with Mark on The Fox:

"It's just a blast working with Dino. We talk about the plots in very rough terms as he starts to cobble the overall story arc together, but I prefer to let him do the heavy lifting plot-wise," Waid said.

Waid dialogues Haspiel's drawn pages without actually reading the page-by-page synopses first.

"Just to see how in-tune we are and more often than not I'm on it," Waid said, "meaning that Dino's art conveys his story so well that it is easy to dialogue."

Read the entire article/interview here: http://www.delawareonline.com/story/life/2015/07/01/strange-fruit/29565245/
Tuesday, June 30th, 2015
---
10:39 am
- The Great Fall
I'm sitting in my room on the south side of the second floor of the artists colony mansion when I hear a scream. I jump up and look out of my window, the one that faces the parking lot by the kitchen and I see two artists, a filmmaker and a performance artist, staring at something on the ground in disbelief. It's a squirrel. It's on its side. It's not moving. Is it dead? They look up at the enormous tree nearby and look down at the squirrel. I calculate, as they must have, that the squirrel fell a hundred feet or so. I make myself known when I bark, "Do you think it's okay?" They look up at me and shake their heads. They don't know. We don't know. Suddenly, the squirrel roles over onto its legs and crawls towards the tire of a parked car. I yell, "I'll be right there!" I run into the bathroom and grab a white towel and race down the mansion stairs and burst through the porch door and hop down the steps. I notice a playwright in my periphery of the porch. He's looking down. He's reading. By the time that detail registers, I'm already approaching the hurt squirrel. It skips to the stump of another tall tree and embraces it. Hands up, as if to say "Don't shoot!" I think it's still in shock. Is that blood on its nose? The filmmaker suggests we leave it alone. Let it crawl away to a corner and die. I advise otherwise. Maybe we can help it. I have a towel. I can wrap it up and bike to a hospital. The squirrel climbs up the tree and circles to the back of it. I slowly follow its trail. We make eye contact. The squirrel telepathically tells me its going to be okay and speeds up the side of the bark towards a thick branch and settles in. I notice that another 25-feet above that thick branch is a huge nest made of twigs and dried leaves. The squirrel is going home to convalesce and tell its family about "the great fall." I look at the other two artists and we shrug. We separate to make art and I walk back towards the porch praying the squirrel enjoys a swift recovery. Wishing I could hook it up with pain medicine or a hot tub. And, that's when I notice, again, the playwright reading on the porch. He doesn't acknowledge me or the recent situation and he barely flinches. Except for the crease in his brow, he appears inhuman. Nothing about his body language betrays the fact that he cares or is even aware of anything beyond the inches between his cornea and the text printed on the magazine. It's like he's frozen in his own mono-fixation coupled by morbid indifference to the outside world. After I stop myself from wanting to punch him unconscious for his classist behavior, I genuinely wonder "That must be one heck of an article" as I slam the porch door behind me.
Tuesday, June 23rd, 2015
---
5:05 pm
- Pop Culture Uncovered interview
Harry C asked me five questions for Pop Culture Uncovered.

Excerpt:
"I like to comment on current events while purposely staging my stories in a "timeless" setting. That sounds like a paradox and not easy to muster but I toggle between now and then. For instance, cell phones, specifically a 'Smile Phone,' is used in "Fox Hunt" a few times and is critical to the drama. That's what keeps the story seemingly modern. However, the emotional concerns are classic, something everyone can relate to time and again and doesn't hinge on a particular trend that goes out of style."

Read the entire interview here: http://popcultureuncovered.com/2015/06/23/the-pcu-5-with-dean-haspiel/
Saturday, June 20th, 2015
---
2:25 pm
- "Peer High-Five"
Sunday, June 14th, 2015
---
4:17 pm
- Nothing and everything.
Death reminds us of how goddamned precious time is. So, instead of enjoying time -- practically listen to it tick away -- we tend to work MORE, work HARDER because we're foolish artists doing our best to create a testament of life; the stuff we leave behind for others to remember and enjoy us by. And, that's cool and we LIKE to make stuff (we truly do) but we also need to learn to like nothing, too. Do nothing, sometimes. Swagger in the zephyr of time. Sit still and breathe. Soak and recharge. The sun and air and water is our battery, too. And, it's okay to NOT finish some things because there is always something to do, always something to make and see and then CLICK. It's over. Done. Just like that. A blink and you're gone. SHUDDER. That was your life.
Wednesday, June 10th, 2015
---
4:56 pm
- The Geekality reviews The Fox #3
Excerpts:
"The saga of the Fox defending himself against assassins continues in this latest issue. Only this time, his foe happens to be a bit…how can I say? Diabolical. From the ten plus years reading comics, studying the writing craft, and becoming a bit of a cynic when it comes to what I enjoy as a viewer or a reader, I've found The Fox to be one refreshing piece of work. For those who have been following my reviews, you may notice that I prefer reading books that keep me vested in the story and the characters, push the boundaries of storytelling, and explore taboo themes. This book has a little bit of all three, and it shouldn't surprise me because the creators happen to be grandmasters of their craft."

"What more can I say about this series? Refreshing, funny, exciting, accessible, and exuberant; the Fox is a book you should be reading right now if you like good old fashioned comics. The dialogue is sharp, the sequentials' flow like fine wine."

Read the entire review here: http://www.thegeekality.com/review-the-fox-3/
4:54 pm
- What'cha Reading reviews The Fox #3
Excerpts:
"Haspiel's sentiments are fully conveyed in the third chapter of The Fox. If you pick up the Haspiel cover, complete with a Billy Dogma-ish Paul Patton Jr. covered in smooches from a bevy of women, we're immediately transported to an Eisner-esque tale of super-heroics. Paul Patton Jr. a.k.a. The Fox, is strolling down the street with a coffee in one hand and his cell in the other. Do we question a grown man dressed in a Fox like outfit crossing the street? No! And why should we? If readers can accept worlds converging and secret wars filled with battles than why can't we accept a world of heroes and villains and… Madam Satan?!?"

"If you're lost in wave after wave of comics while you peruse the shelf at your local comic shop, please take a look for The Fox. It's the kind of book we need, but don't deserve. And for that, I thank Dark Circle, Dean Haspiel, Mark Waid and Alex Segura once again."

Read the entire review here: http://whatchareading.com/fox-chapter-three/
4:50 pm
- Topless Robot reviews The Fox #3
Excerpt:
"Haspiel's art is a great match for this story - timeless and energetic and vibrant, like if Bruce Timm was drawing comics in the early '70s. The Fox's villains are all bright and colorful, without a lot of menace but all with very fun designs. If you haven't jumped onto any of these Dark Circle books, but you're looking for something a little bit on the light side, this is a great choice."

Read the entire review here: http://www.toplessrobot.com/2015/06/marvel_zombies_constantine_jason_aaron_the_fox.php
11:01 am
- Black Panther sketch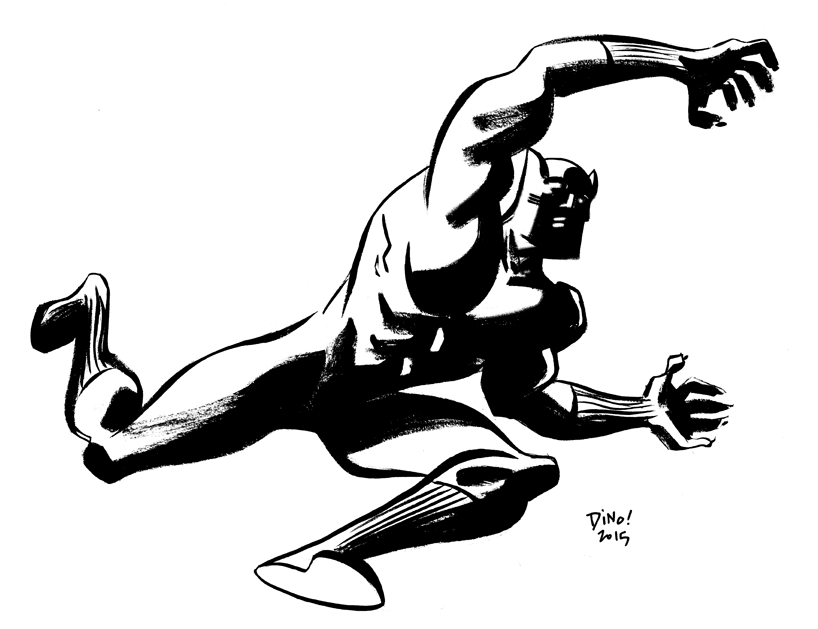 I was asked to draw The Black Panther for an upcoming magazine article involving Marvel Comics characters. My first attempt was based on a Jack Kirby illustration and that's the one they went with (I'll alert y'all when it's been released).

I wanted to try my hand at my own version (sans homage) and did a quick sketch. The pose is wonky but I was thinking about Kirby's original design where Black Panther's features were more prominent. I was trying to hint at something of an African mask in the shadows of his face. I don't think I pulled it off but it's something I'd like to return to as Black Panther is one of my favorite characters.
Monday, June 8th, 2015
---
2:42 pm
- What'cha Reading interviews Dean Haspiel at Special Edition NYC


Steven Biscotti interviewed me at Special Edition NYC 2015 for What'cha Reading website.

Excerpts:
"I feel like a lot of our contemporary super hero comics are bleak, are very sad, and depressing in certain ways. I actually said this to someone "How could you make the apocalypse so boring?" because after a while it's like they keep using that same idea over and over again. The end of the world, the end of the world – who cares? You know, some of my favorite super hero stories are like George Reeves Superman where he would grab someone's gun and turn it into a pretzel. Why isn't that good enough? And then you tell a story around that, you know, it shouldn't be about saving the planet every issue or the fact that some mass-murderer is raping and pillaging and killing everybody. I'm not into that kind of villainy."

"my dad when I was a kid would sometimes go out and he'd come back with a story, and the story was something you might have seen in a vigilante or something heroic, or perverse, or weird, or him trying to stop some kind of crime, or involved n some kind of drama to the point where it happened often and I used to joke that even though my father's a writer, I was raised by a cop. He was like a cop in my own home even though he wasn't a policeman. But he'd come back with these crazy stories so in a way, I think my dad was my first super hero so there are elements in "The Fox" of the father/son relationship"

Read the entire interview here: http://whatchareading.com/dean-haspiel-special-edition-nyc-2015/


Thursday, June 4th, 2015
---
10:43 pm
- Ocho
8:18 pm
- Bleeding Cool: Love Gives You Lazer-Eyes And Fists Of Fury In 'Heart-Shaped Hole'
Hannah Means-Shannon wrote a great review for my Billy Dogma magazine, HEART-SHAPED HOLE.

Excerpts:
"The stories collected in Heart-Shaped Hole all deal with the cataclysmic impact of emotions and relationships in Billy's hometown Trip City where he and his opponent and ally in love, Jane Legit, battle it out and bond as allies. Their mysterious magnetic connection to the fate of their town, where wars in love mean destruction for the populace and harmony means peaceful prosperity, is akin to magic realism, or perhaps a permeable relationship between the realm of the subconscious and the consciously experienced world."

"you'll experience quite a range of themes that cluster around the more imposing structure of action, struggle, and attraction, such as the role of technology in altering a sense of identity, the relationship between the individual and society, the impact and influence of the subconscious on our lives and actions, and preserving a sense of wonder in our existence. It's an immensely rewarding read, deeply honest and wildly imaginative."

Read the entire review here: http://www.bleedingcool.com/2015/06/04/se-nyc-15-love-gives-you-lazer-eyes-and-fists-of-fury-in-heart-shaped-hole/
Wednesday, June 3rd, 2015
---
12:36 pm
- Dean Haspiel at Special Edition NYC
This Saturday and Sunday, Dean Haspiel will be in Manhattan at Special Edition NYC, alongside Hang Dai Studios mate, Christa Cassano, artist of the upcoming John Leguizamo graphic novel, Ghetto Klown. Dean will have his Billy Dogma magazine, Heart-Shaped Hole, and rare copies of the exclusive The Walking Dead cover he drew for Wizard World/Skybound for sale. Both Dean and Christa will be available to do commissions. They will be at table E9.

Details:
Special Edition NYC
Saturday, June 6, 10am - 7pm
Sunday, June 7, 10am - 5pm
Pier 94, located at 711 12th Avenue, NYC.

For more information: http://www.specialeditionnyc.com/Home/
10:52 am
- Review & Roast reviews The Fox #2
Excerpt:
"For pages to come, the action is moved by a wild and fun superheroic battle that at times looks like fun Saturday morning cartoons of yesteryear. As with the first issue, the desire to keep this series fun while being a bit more geared towards an older audience remains.

The Fox is fast becoming a book that I look forward to getting my hands on. It has the action and rambunctuous attitude of a great superhero story while injecting a good amount of comedic fun without being heavy on either end."

Read the entire review here: http://www.reviewandroast.com/the-fox-2/review/#.VW5dnuVXFoA.twitter
Tuesday, June 2nd, 2015
---
12:47 pm
- 48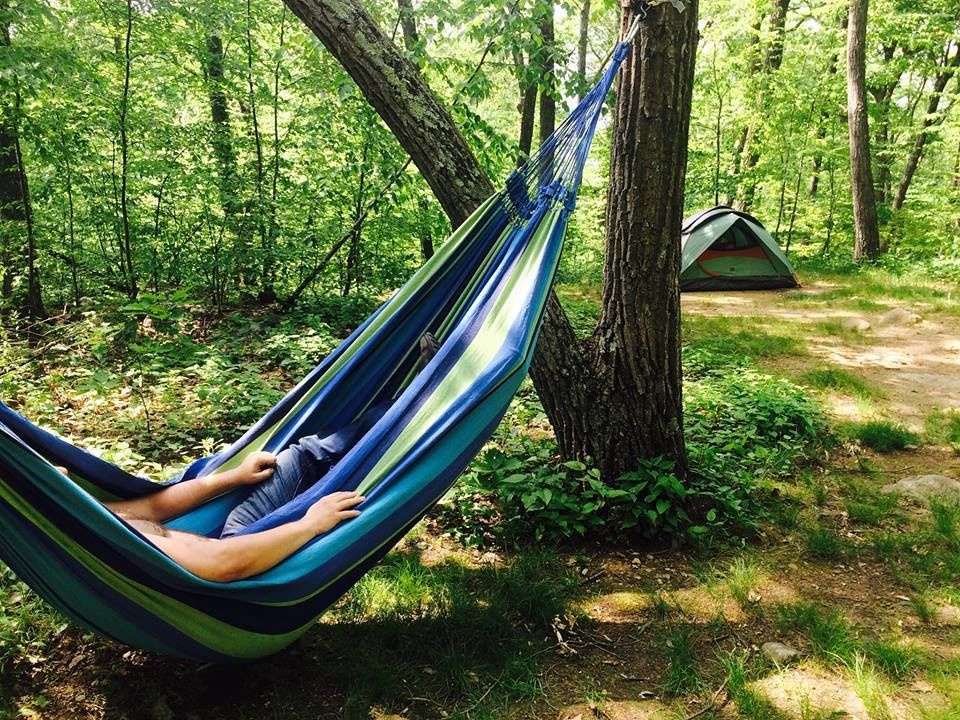 Last day of May, I turned 48 but I feel 58. Comix grind keeps me too sedentary. Luckily, my gal Jen took me off-grid for a brief camping stint in humid Jenny Jump, NJ where we set up a tent and hammock, grilled meat and corn, hiked, got bit by a million mosquitoes, and the cosmos let me see Venus, Saturn and Jupiter with my naked eye (via telescope). My broken body isn't made to lay so close to earth but the challenge allowed me to shush and hear birds and bugs chatter late into the night. I kept thinking...this is where songs started...as I steeped in nature's music; interrupted by occasional paranoia that a bit of skirt steak lodged between two of my teeth would alert a bear and the songs would transition from cosmic flutes to a shredding guitar solo made from human shrieks. Instead, the sky opened up, launching a marathon of wet toes hopscotching the tent's canvas as damp feet became a moist sweep of white noise, knocking me out. When I woke up, I'd traveled another successful revolution around Sol confirming the older I get the less I know.
Monday, May 25th, 2015
---
4:07 pm
- Neither.
It's when you relax and/or go to the doctor for a check up that you discover how broken you are. I choose to do neither.
1:47 pm
- The impossible conversation
The technology and the culture of "social networking" is making it worse for creators to navigate and indulge. An ugly shame that publishers, editors, et al, expect - nay - nearly DEMAND that creators make a daily show of it while sacrificing the quality of their work and their life just to gain one more "click" -- whatever that "click" (clique?) is supposed to mean. I'm seriously considering bailing the digital water cooler - the impossible conversation - for a more peaceful yet proactive life. Let my work speak for itself.