Sunday, May 31st, 2020
---
12:36 pm
- Dino FAQ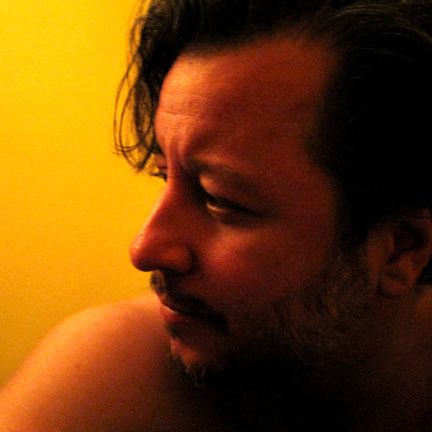 http://www.deanhaspiel.com/

Emmy award winner and Eisner and Harvey Award nominee Dean Haspiel created BILLY DOGMA, illustrated for HBO's "Bored To Death," was a Master Artist at the Atlantic Center for the Arts, is a Yaddo fellow, a playwright ("Switch To Kill"), occasionally teaches comic book storytelling, and is the co-founder of HANG DAI Editions. Dino has written and drawn many comix including The Red Hook, The Fox, The Fantastic Four, Spider-Man, X-men, Deadpool, Batman, Godzilla, Mars Attacks, and semi-autobio collaborations with Harvey Pekar, Jonathan Ames, Inverna Lockpez, Stan Lee, and Jonathan Lethem. Look out for his latest graphic novel, FEAR, MY DEAR: A Billy Dogma Experience.




Please click here to see what Dean's been up to at TRIP CITY: http://welcometotripcity.com/author/dean-haspiel/

Experiencing Yaddo First-Hand: An Interview with Cartoonist Dean Haspiel: http://thefreegeorge.com/thefreegeorge/dean-haspiel-yaddo-interview/

The Atlantic Center for the Arts: Residency #147: http://welcometotripcity.com/2012/12/the-atlantic-center-for-the-arts-residency-147/

Tom Spurgeon interviews me for The Comics Reporter: http://www.comicsreporter.com/index.php/cr_holiday_interview_2_dean_haspiel/

Poet Sandra Beasley interviews me for Barrelhouse Magazine
http://www.barrelhousemag.com/barrelhousing-with-comic-artist-dean-haspiel-an-interview-by-sandra-beasley/

Dean Haspiel speaks at The Library of Congress: http://www.loc.gov/today/cyberlc/feature_wdesc.php?rec=5709

ATTENTION Art Directors, Editors, Publishers, Writers, Etc: if you'd like to see current samples of Dean Haspiel's art, please check out his gallery: http://welcometotripcity.com/2012/01/dean-haspiel-gallery/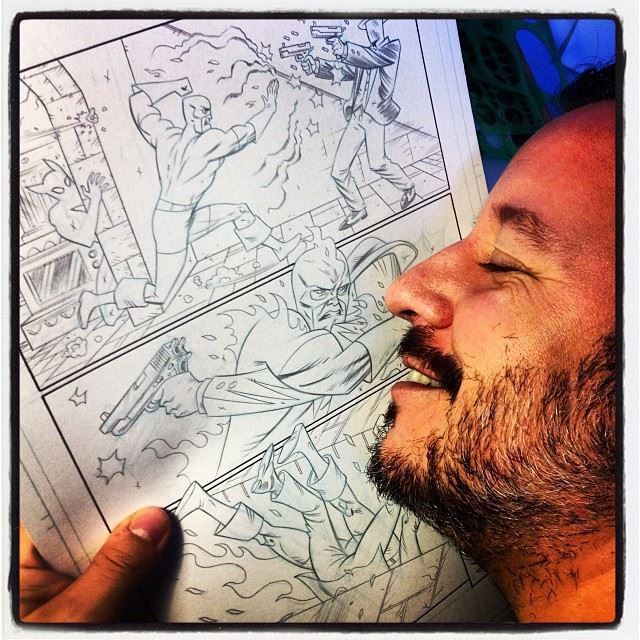 (
Click here for comix, interviews, news, videos, and other essential links
Collapse
)
Tuesday, July 29th, 2014
---
3:39 am
- Midtown Comics signing with Dean Haspiel & Paul Kupperberg
I had the honor of signing my comix alongside Paul Kupperberg, the writer responsible for killing Archie Andrews in LIFE WITH ARCHIE, at Midtown Comics during their "Not At Comic Con" party on July 26, 2014


Wednesday, July 23rd, 2014
---
10:26 am
- The 75th Anniversary of Batman


I drew BATMAN '66 #13, written by Gabe Soria , colored by Allen Passalaqua, lettered by Wes Abbott with a cover by Mike Allred, and it comes out today in comic book shops to help celebrate Batman's 75th anniversary.

I honestly didn't know that our comic book was going to come out the same day as Batman's 75th anniversary but I'd already snuck in an homage to the cover of BATMAN #1 on page 2 of our comic. Dub it prescient, call it kismet. Happy Birthday, Batman!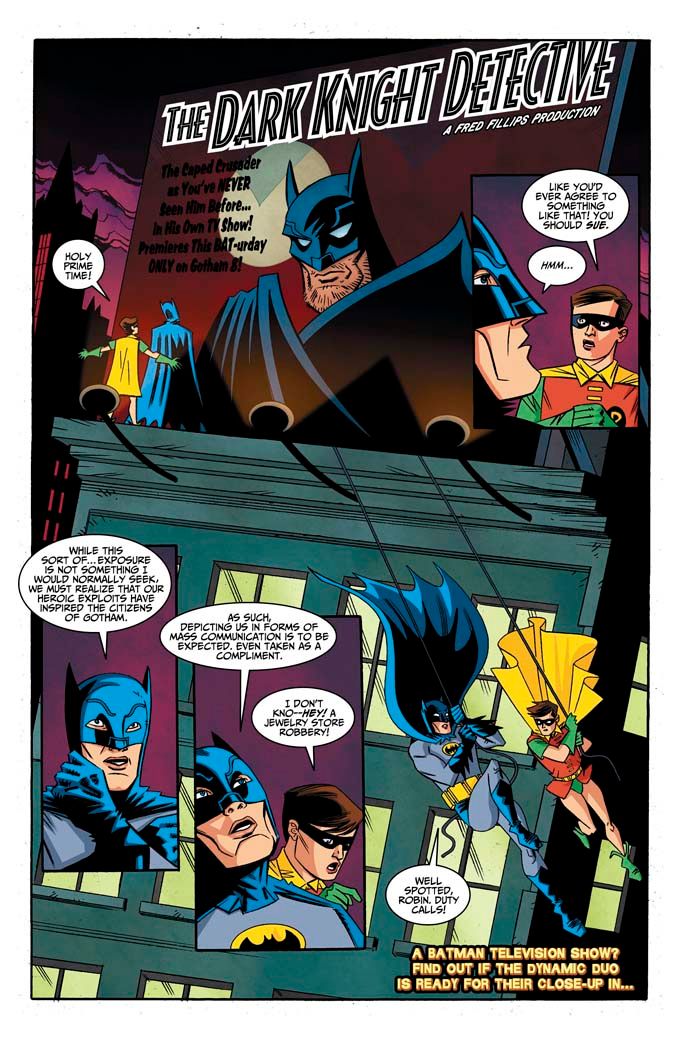 Check out the 6-page preview of my BATMAN '66 #13: http://www.comicbookresources.com/?page=preview&id=22747
Tuesday, July 22nd, 2014
---
12:00 pm
- Dean Haspiel's Spectacular Disaster - Weds. July 23rd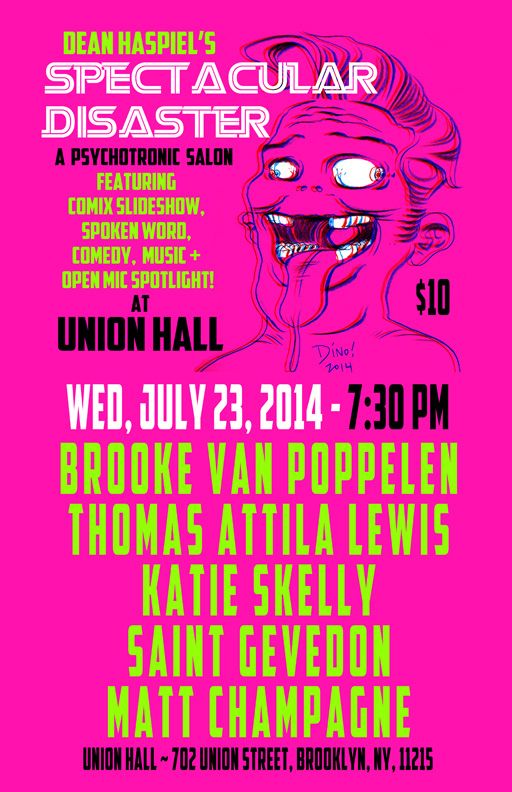 DEAN HASPIEL'S SPECTACULAR DISASTER
Join your host Dean Haspiel for a psychotronic salon featuring comix slideshows, spoken word, comedy, music, some very ridiculous surprises, and a chance to win the Open Mic spotlight. Come and take your shirt off!

FEATURING: Dean Haspiel, Brooke Van Poppelen, Thomas Attila Lewis, Katie Skelly, Saint Gevedon, and Matt Champagne. Plus, the Open Mic Spotlight: Think we're special? Nuh-uh. You can do it, too! Drop your name in the hat and be entered to win our coveted shine a light/open mic slot.

Weds., July 23, 2014
7:30 pm
$10.00

Union Hall - Brooklyn
702 Union Street
Brooklyn, NY, 11215
http://www.unionhallny.com/

PRE-ORDER TIX: http://www.unionhallny.com/event/619325-dean-haspiels-spectacular-brooklyn/
2:28 am
- Dean Haspiel and Little Nemo's Dream Another Dream
Monday, July 21st, 2014
---
3:35 pm
- Bleeding Cool talks to 8 creators about Little Nemo: Dream Another Dream


"After I decided to dedicate a large chunk of my life to making comix, I discovered Winsor McCay's Little Nemo the same time I learned about George Herriman's Krazy Kat and Cliff Sterrett's Polly and Her Pals. I couldn't believe how artistically sophisticated yet psychedelic those early 20th century comic strips were. I hardly read them because, like the pyramids and Stonehenge, they appeared other-worldly. Dick Tracy and Calvin & Hobbes made much more sense to me.

When I was given the opportunity to contribute to Locust Moon Comics' ambitious Dream Another Dream project, I balked. I didn't think I was worthy in what could arguably be considered this decade's best anthology. In fact, my first attempt, a Billy Dogma ditty, didn't make muster. I walked the walk of shame and figured that was that, but Chris Stevens insisted I had something more to say and challenged me to dig deeper. I thought about Little Nemo and what would happen if he never got out of bed and grew old. Never having taken a chance outside of Slumberland. What would happen if Nemo were to dream another dream and wake up after all these years and…do something. I drew upon Will Eisner's streets, George Herriman's romance, and Jack Kirby's cosmos while, hopefully, evoking the spirit of Winsor McCay."
--Dean Haspiel

Read the rest at Bleeding Cool: http://www.bleedingcool.com/2014/07/21/a-worthy-ballad-to-sing-a-graphic-love-song-mack-sienkiewicz-allred-and-many-more-on-dream-another-dream/
2:30 pm
- 6-page preview of BATMAN '66 #13
Saturday, July 19th, 2014
---
8:48 pm
- Pop Candy recommends FEAR, MY DEAR
"Fear, My Dear by Dean Haspiel. I'm a longtime fan of Haspiel's work — you may recall this advice he offered to young artists — and I dug his latest graphic novel, which follows his one-of-a-kind Billy Dogma character. Grab it now from Z2 Comics."
--Whitney Matheson, Pop Candy/USA Today

http://www.usatoday.com/story/popcandy/2014/07/18/week-pop/12835253/
6:30 pm
- CBR: SEGURA UNPACKS THE FUTURE OF ARCHIE'S CREATOR-DRIVEN DARK CIRCLE COMICS
"I saw a lot of people, after the new logo was announced, asking, "Is 'The Fox' still a part of this?" or "What became of what went before?" The books coming out do not at all negate what came before. And really, "The Fox" was a proto-Dark Circle book in that it took one of the classic characters and gave it a creator-driven voice in the work from Dean Haspiel and Mark Waid. That gave us some momentum in looking at these other characters. The new "Fox" series is the one we've got the most pages from in right now, and Dean is pulling out all the stops on this one."

http://www.comicbookresources.com/?page=article&id=54162
Friday, July 18th, 2014
---
12:08 pm
- Pope, Scioli, Haspiel signing at Locust Moon Comics
July 17, 2014 @7:00pm until late night
Locust Moon Comics
34 S 40th St, Philadelphia, Pennsylvania 19104

Beat back the dog days of summer with one of the finest nights the Philly comics scene will see. Join us for an intimate celebration of these three cartoonists and their new books:

Paul Pope's ESCAPO

Tom Scioli's TRANSFORMERS VS GI JOE

Dean Haspiel's FEAR MY DEAR

It's going to be a night to remember, folks. Be there.

https://www.facebook.com/events/1466509490262234/
11:05 am
- Comics Alliance reviews THE FOX: Freak Magnet
"As much as Waid's dialogue gives the Fox his detached slightly cynical voice throughout the story, there's an amazing amount of character that comes through purely through the body language depicted by Haspiel.

Those floppy ears might be my favorite costume element of the past few years, but it's the awkward, gangly limbs that really sell it. Haspiel draws the Fox with an incredible sense of motion, always bouncing around and, way more importantly, always nearly falling on his face. He sells the idea of the superhero who doesn't actually want to be a hero and is therefore not all that into training to hone his body into a weapon against crime better than anyone else could, and it's magical."

Read the rest of the review here: http://comicsalliance.com/buy-this-book-the-fox-freak-magnet-dean-haspiel-mark-waid-j-m-dematteis/
10:06 am
- Comicosity Interview: Dean Haspiel Crazy Likes THE FOX
"Frankly, I was getting sick and tired of all the murder and mayhem that has become popular in our mainstream superhero comics. Who knew the apocalypse could become so boring? And the superhero deaths? So many superhero deaths. So many superhero resurrections. Rinse and repeat. Horror is my favorite genre but I don't want superheroes to be subsumed by horror. Didn't the Joker once ask, "Why so serious?" I wanted to read and see the kind of comic books I loved growing up so that's what I wrote and drew in The Fox: Freak Magnet story. I wanted to celebrate the kind of superhero comic book I love."

Read the rest of the interview here: http://www.comicosity.com/interview-dean-haspiel-crazy-likes-the-fox/
Thursday, July 17th, 2014
---
1:12 pm
- The next phase of The Fox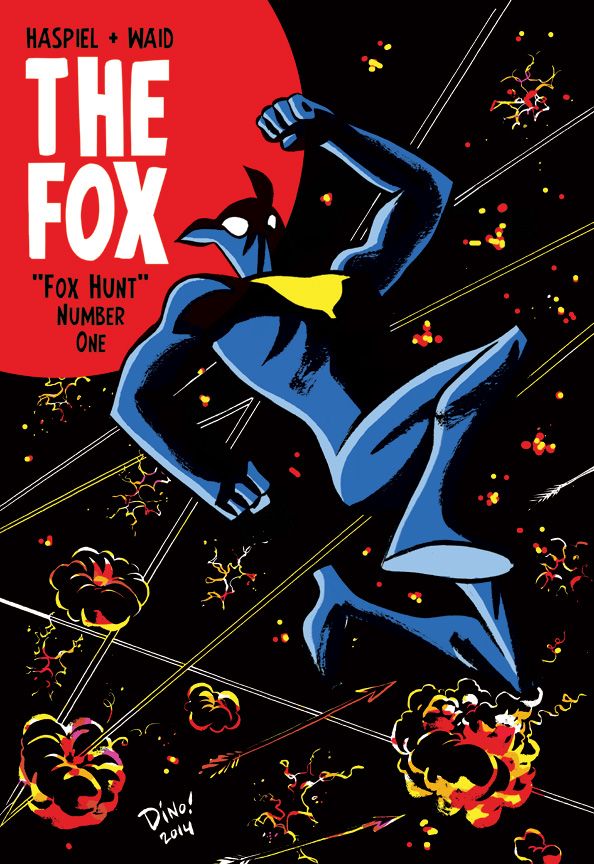 USA Today unveils the first wave of Archie Comics' Dark Circle superhero launch of The Black Hood, The Shield, and The Fox <--which I'm collaborating on again with co-writer Mark Waid and colorist Allen Passalaqua.

"The Fox has inadvertently annoyed a wealthy psychopath and a $1 million bounty has been placed on his head," he explains. "A rogues' gallery comes out of the woodwork on the eve of Patton's retiring of his Fox persona for a better quality of life: a pox The Fox cannot escape."

Adds Kaminski: "This is a story about family, trust and what it means to be a 'superhero' in a day and age where real monsters are all around us."

Not only can Haspiel and Waid unleash a truckload of entertainment, Segura says, they're two creators he's admired for over a decade.

The mutual admiration carries over to his dynamic duo. Working with Waid is like collaborating with "The Comics Whisperer," Haspiel says. "He makes artists better writers,"

Similarly, Waid adds, "there is no world in which it makes any sense not to come to the table when Dean Haspiel invites you. As much fun as our first outing on The Fox was, this is even crazier and more adventurous. It's grim without being dark, it's fun without being childish — it's flat-out action-adventure meant purely to entertain."

Kaminski puts it simply: "There never has, nor will there ever be, a comic-book series like The Fox. It's comics at its best, and that's the essence of what Dark Circle is all about."

http://www.usatoday.com/story/life/2014/07/17/dark-circle-comics-superheroes-exclusive/12778383/

Den Of Geek Says: "As for The Fox, I fully expect Waid and Haspiel to build on the comedic heroics that made the Freak Magnet arc so memorable. USA Today has some exclusive images and more information on these books, all of which seem to be part of Archie's Machiavellian plot to overwhelm the comic industry with coolness. Damn, are these guys on a roll, or what?"

http://www.denofgeek.us/books-comics/archie-comics/237407/archies-dark-circle-imprint-unveils-more-heroic-details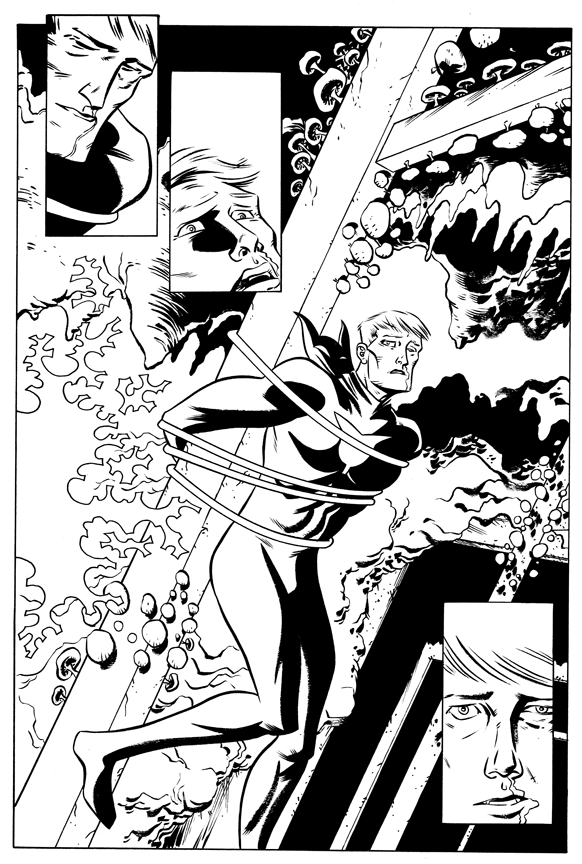 Tuesday, July 15th, 2014
---
2:16 am
- Major Spoilers reviews Fantastic Four #7
Monday, July 14th, 2014
---
7:51 pm
- Grendel


I wish I'd given myself more time to conceptualize and illustrate my homage to Matt Wagner's Grendel, whose comix I cherished growing up (including Mage), but due to other deadlines and life stuff, I only had a couple of hours to make the deadline in order to contribute to Baltimore Comicon's 2014 Yearbook: Grendel, a celebration of Matt Wagner as an independent cartoonist.

If you don't know Matt Wagner's significant comix work, you should. He's a hell of a creator and a great guy: http://www.mattwagnercomics.com/home.html
Sunday, July 13th, 2014
---
6:59 pm
- Weird Science reviews Batman '66 #38
"Gabriel Soria finishes a hilarious two-parter in style. This issue was laugh-out-loud funny with a great story, awesome pop culture references and an underlying moral I can get behind. Dean Haspiel makes everything look great and the motion comic aspect is second to none. Their two-parter is my favorite in the Batman '66 series and I highly recommend it to anyone even slightly interested in the source material. A Very Special Episode indeed.

9.5/10"

Read the rest of the review here: http://weirdsciencedccomicsblog.blogspot.com/2014/07/batman-66-38-review.html
Saturday, July 12th, 2014
---
12:46 pm
- Sweet Dreams Coco Pilao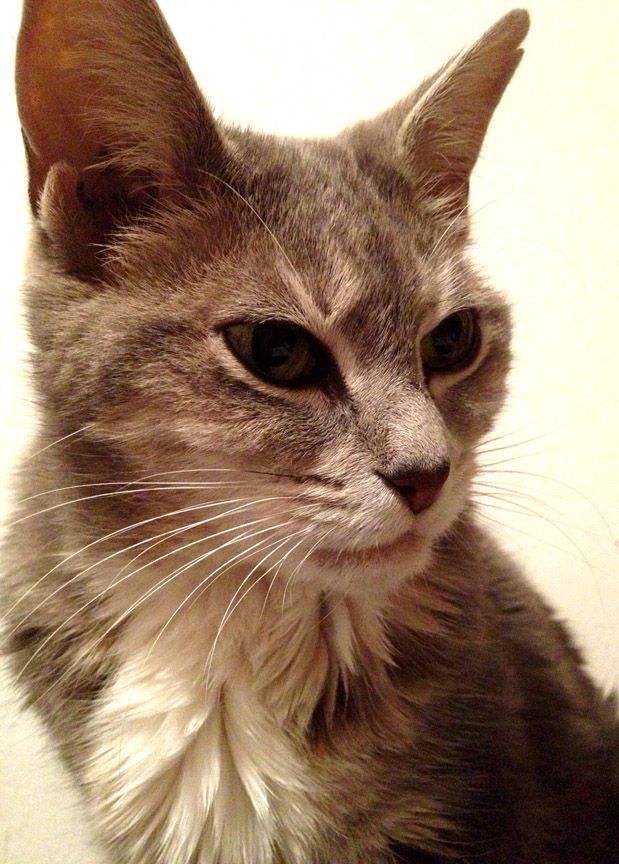 July 4th Weekend, Jen and I buried my beloved Coco Pilao near the Cape Horn waterfall in Halcottsville, NY. The waterfall leads to the stream that runs behind the house that Coco loved to play in.

RIP Coco Piloa: http://man-size.livejournal.com/687602.html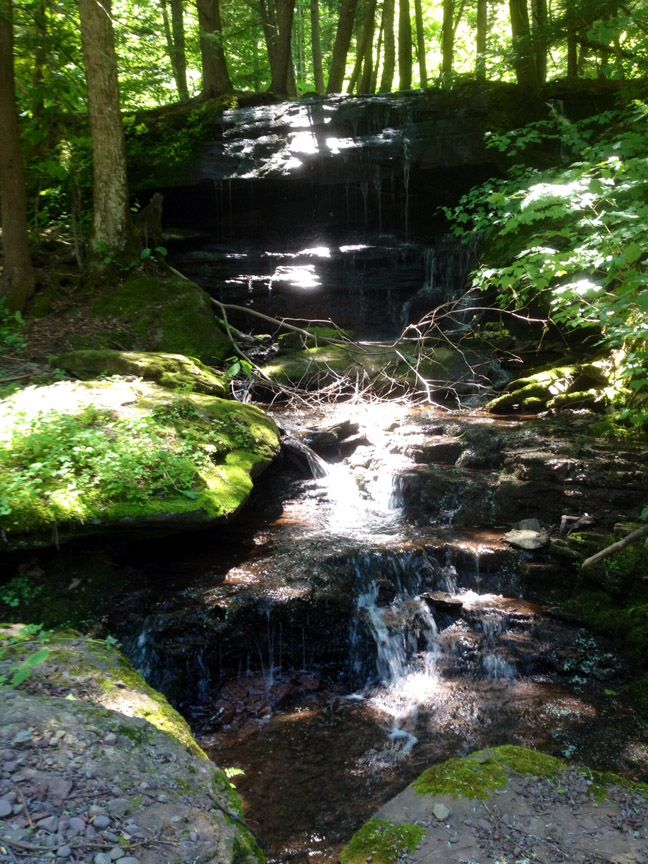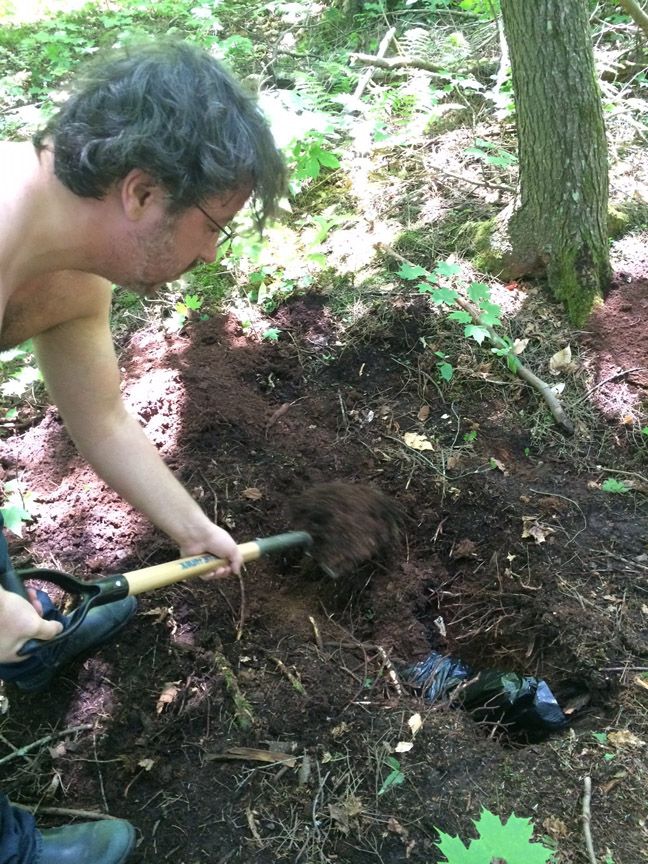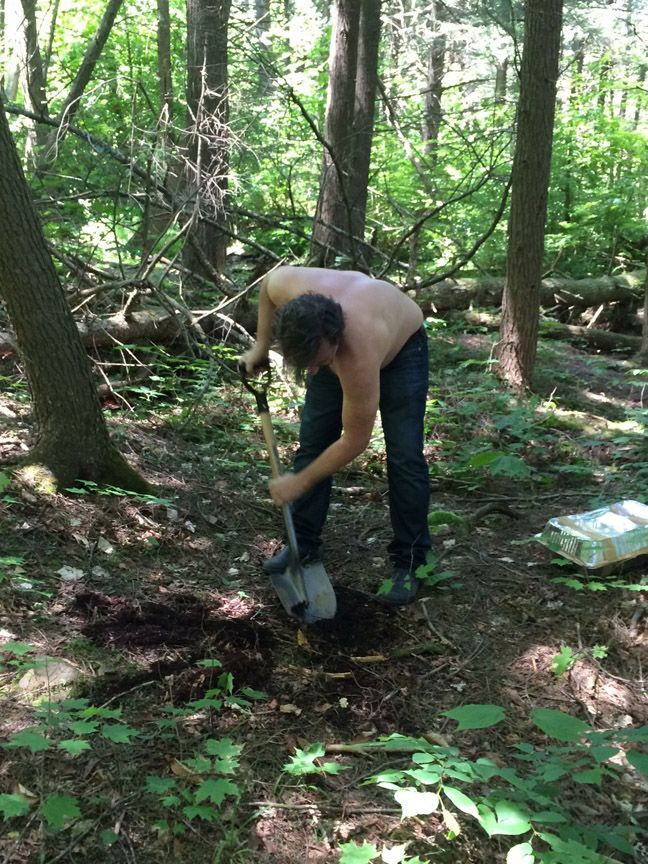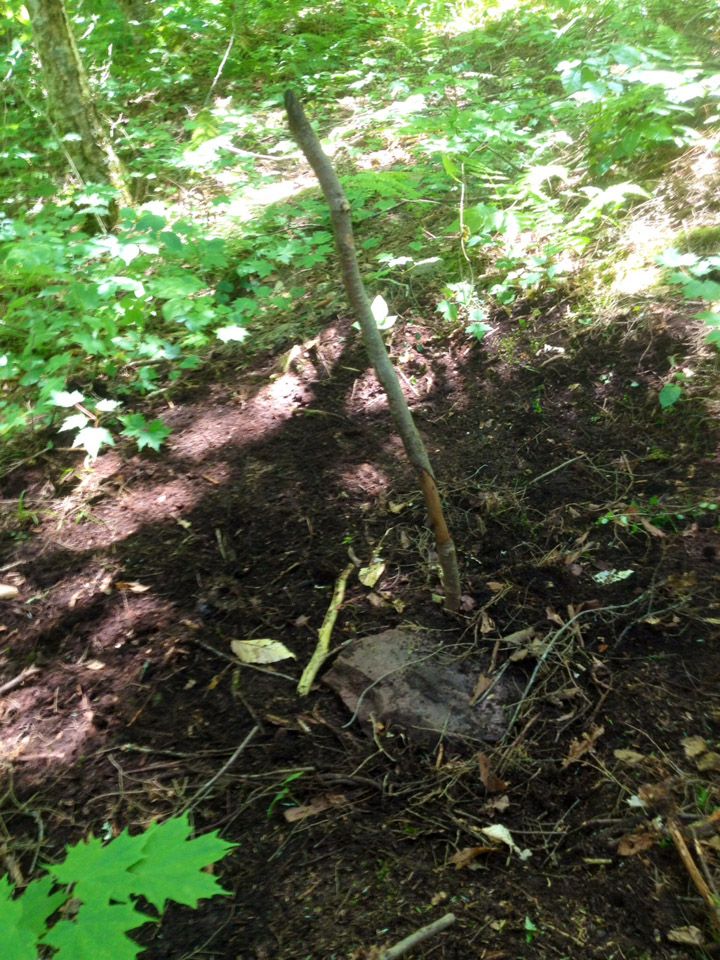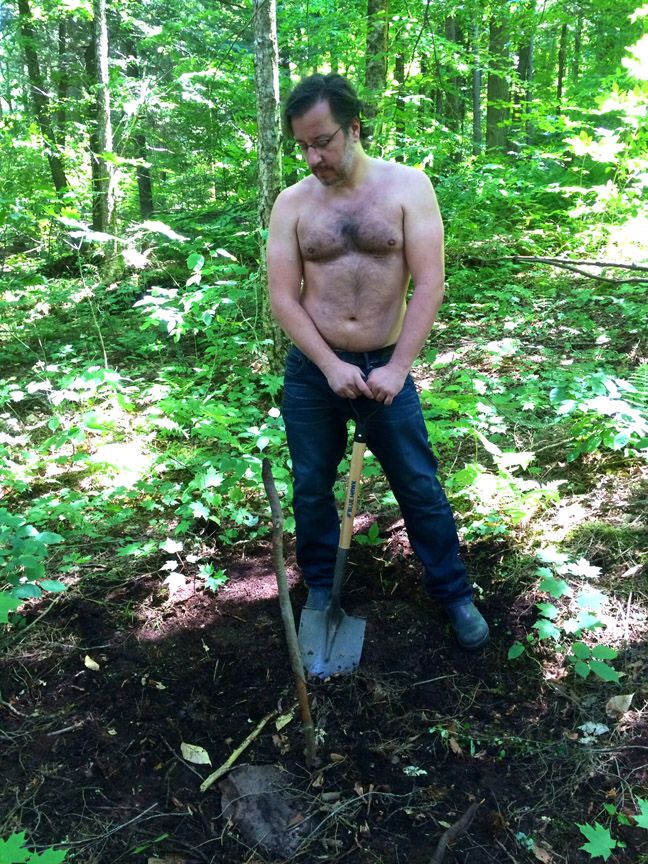 Friday, July 11th, 2014
---
6:27 pm
- Comic Book.com reviews Fantastic Four #7
"Turning to the art, I'd like to highlight artist Dean Haspiel and colorist Nolan Woodard first. They really knocked it out of the park in the flashback. I have literally nothing bad to say about their work. The bright colors are period-appropriate, faces are expressive, panel layouts are engaging, and the emotions are captured wonderfully for all of the characters. There is a lot of pain and regret here and you really feel it on the faces of Ben, Johnny, and Reed. Knowing roughly when this story takes place, I can also compliment Haspiel on using period appropriate costumes for the team. Technically the chest emblem should be blue instead of black (a minor quibble) but otherwise these outfits are perfectly mid-period Lee/Kirby. Further kudos to Haspiel too for mirroring Ben's "This Man… This Monster" pose from Fantastic Four #51 for Johnny as the weight of his screw-up hits him. It's a beautifully subtle touch with the water from the sprinklers echoing the rain of the first interior image from that same issue. Really, Haspiel and his style were a perfect choice for this section and his work here is excellent with Woodard's coloring supporting his work all the way along."

Read the rest of the review here: http://comicbook.com/blog/2014/07/11/fantastic-four-7-review-robinson-rocks-the-retcon/
Thursday, July 10th, 2014
---
11:17 am
- Omnicomic reviews The Fox: Freak Magnet
"Artistically, The Fox: Freak Magnet feels like it comes from a different time of comics. In a way it does, as the characters have been around for quite some time, but Haspiel's work is gorgeous. All the characters are illustrated in very well-defined lines that has them cutting their way through some pretty insane backdrops. What's more is that since the characters come from a different era, there's definitely more of a variety of body types, ranging from The Fox himself to tentacled beasts, all of whom Haspiel handles deftly. Every panel is chock full of action and the book must have been a beast to illustrated, but Haspiel pays very close attention to detail and ensures that nothing is lost on the reader's eye. There's a lot take in on the book and Haspiel (in addition to the other artists) do their best to deliver a cohesive package."

Read the rest of the review here: http://www.omnicomic.com/2014/07/review-fox-freak-magnet.html
Wednesday, July 9th, 2014
---
9:08 pm
- Comic Vine reviews FF#7
---