Sunday, May 31st, 2020
---
12:36 pm
- Dino FAQ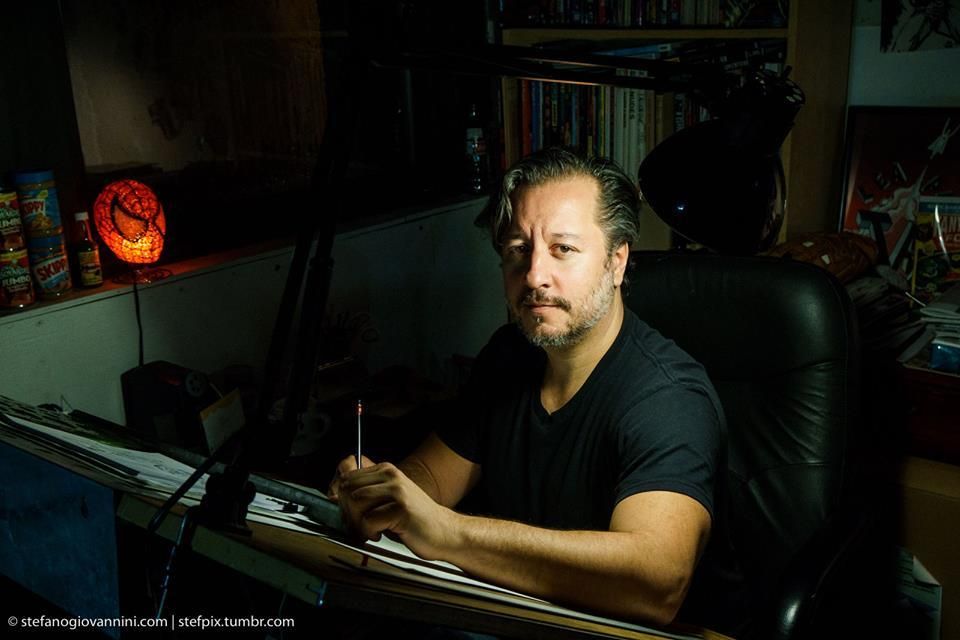 http://www.deanhaspiel.com/

Emmy award winner and Eisner and Harvey Award nominee Dean Haspiel created Billy Dogma, and The Red Hook, illustrated for HBO's "Bored To Death," was a Master Artist at the Atlantic Center for the Arts, is a Yaddo fellow, a playwright, helped pioneer personal webcomix via ACT-I-VATE, and a multimedia salon via TRIP CITY.net, and is the co-founder of HANG DAI Editions. Dino has written and drawn many comix including The Fox, The Fantastic Four, Spider-Man, X-men: First Class, Deadpool, Batman, Wonder Woman, Godzilla, Mars Attacks, Creepy, The Walking Dead, SpongeBob SquarePants, and semi-autobio collaborations with Harvey Pekar, Jonathan Ames, Inverna Lockpez, Jonathan Lethem, and Stan Lee. Look out for his latest graphic novels: FEAR, MY DEAR: A Billy Dogma Experience, and his Manhattan exodus to Brooklyn memoir, BEEF WITH TOMATO.

Instagram: https://www.instagram.com/deanhaspiel_art/
Twitter: https://twitter.com/deanhaspiel

Artist's Statement:
I'm impelled to excavate universal truths and impart life experiences from my unique perspective to communicate with strangers and perpetuate hope with no permissions and no apologies.

Honors:
-Yaddo fellow.
-Master Artist at The Atlantic Center for the Arts
-Emmy Award winner for title design work on HBO's "Bored To Death."
-Eisner Award nominee for "Talent Deserving of Wider Recognition" and "Outstanding Webcomic."
-Harvey Award nominee for "Best Artist"




Please click here to see what Dean's been up to at TRIP CITY: http://welcometotripcity.com/author/dean-haspiel/

HANG DAI Editions: http://hangdaieditions.com/

Experiencing Yaddo First-Hand: An Interview with Cartoonist Dean Haspiel: http://thefreegeorge.com/thefreegeorge/dean-haspiel-yaddo-interview/

The Atlantic Center for the Arts: Residency #147: http://welcometotripcity.com/2012/12/the-atlantic-center-for-the-arts-residency-147/

Tom Spurgeon interviews me for The Comics Reporter: http://www.comicsreporter.com/index.php/cr_holiday_interview_2_dean_haspiel/

Poet Sandra Beasley interviews me for Barrelhouse Magazine
http://www.barrelhousemag.com/barrelhousing-with-comic-artist-dean-haspiel-an-interview-by-sandra-beasley/

Dean Haspiel speaks at The Library of Congress: http://www.loc.gov/today/cyberlc/feature_wdesc.php?rec=5709

ATTENTION Art Directors, Editors, Publishers, Writers, Etc: if you'd like to see current samples of Dean Haspiel's art, please check out his gallery: http://welcometotripcity.com/2012/01/dean-haspiel-gallery/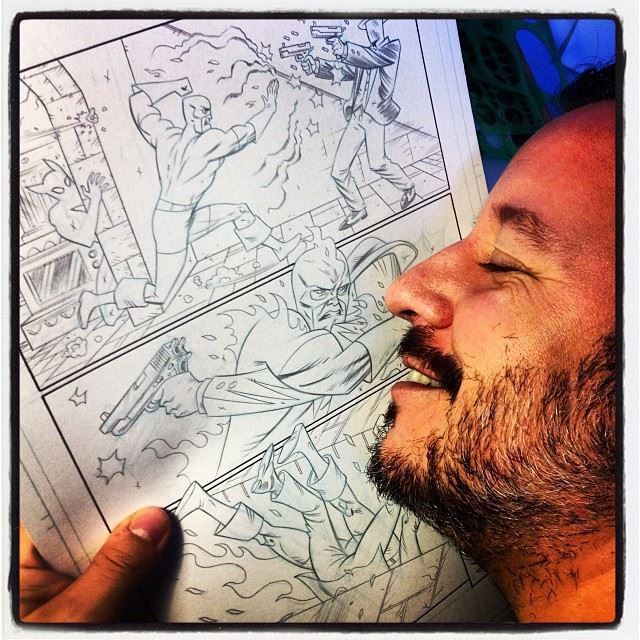 (
Click here for comix, interviews, news, videos, and other essential links
Collapse
)
Friday, January 29th, 2016
---
1:47 pm
- You better make art or else!
There was a video going around on Facebook showing what happens when you ask normal work-force people and executives to work for free and they were like HELL'S NO. I'm constantly reminded that artists are often asked to create content for free or near-free but everyone - EVERYONE ELSE - gets paid: the printer, the distributor, the marketers, the internet bill, etc/etc gets guaranteed monies in their pocket while artists are often asked to take a back-end deal ("royalties") and do it for "exposure."

Better bring a coat. Too much exposure might get you pneumonia or cancer.

No one put a gun to our heads and said "You better make art or else!" But, I think doing anything else might just kill me. Only, it would take a lot longer then a well aimed bullet.
Sunday, January 24th, 2016
---
12:11 pm
- X-men and the 2nd biggest blizzard in NYC
Wednesday, January 20th, 2016
---
12:11 pm
- Awakened
I recently tried to read a contemporary book written for 9-year old's and I didn't connect with it as much as I thought I could. So, I left it on my stoop for the taking. In other news, I really liked Star Wars: The Force Awakens because it connected to the 9-year old in me from 39-years ago. I guess nostalgia and the desire to lose myself in trite, somewhat predictable fantasy means I don't want those 2-hours and 17-minutes back. Instead, I'll just smile a genuine smile and feel tickled by it's core mythology and steep in the things about it that made me happy. Tomorrow, I'll try to find something I hate in pop-culture and publicly share my outrage. Stay tuned!
Monday, January 18th, 2016
---
1:58 am
- The world's greatest comic magazine
The Fantastic Four is what clinched superhero comics for me when I was very young. It's been a lifelong dream of mine to crack FF and I had the honor of illustrating a handful of canon FF scenes last year in the FF series proper, but I can't believe Marvel Comics has officially decided to abandon their flagship title just because another company currently holds the moving picture rights. I don't understand big business but that seems like a lame reason to NOT produce 20-pages of monthly FF continuity. It's not like FF has ever been Marvel's worst selling title. I usually don't care what a company decides to do with their franchise characters and the FF will most likely return to their own title once Marvel regains movie rights, and the core characters will currently exist on the fringes of the Marvel Universe, but I'm genuinely upset about losing the FF comic book to a corporate Mexican standoff.

I actually developed an FF concept that I believe would be a very fun, exciting and controversial yet a respectful way to bring back the FF and put them into regular rotation. In a burst of inspired anxiety, I wrote it a year-and-a-half ago when rumors of Marvel cancelling the FF started to hit the internet. I know it's hacky for a fan cum pro to complain and then claim they have a solution but I've been loyal to the FF for 40-years and I'm passionate about this particular comic book series. Hell, it's what creative people do and I couldn't help myself. I'm genuinely sad to see my favorite superhero team disappear and, perhaps, planning a way to perpetuate their monthly existence is a coping mechanism-of-sorts. At least there are so many great FF stories to steep in by the likes of Kirby & Lee, John Byrne, Waid & Wieringo, and many more custodians of "the world's greatest comic magazine."


The Hollywood Reporter: "Marvel Confirms Shelving 'Fantastic Four' as Ongoing Comic Book Concern" http://www.hollywoodreporter.com/heat-vision/marvel-confirms-shelving-fantastic-four-855567

Bleeding Cool: "Dean Haspiel Has A Plan To Save The Fantastic Four" http://www.bleedingcool.com/2016/01/18/dean-haspiel-has-a-plan-to-save-the-fantastic-four/
1:28 am
- Wonderman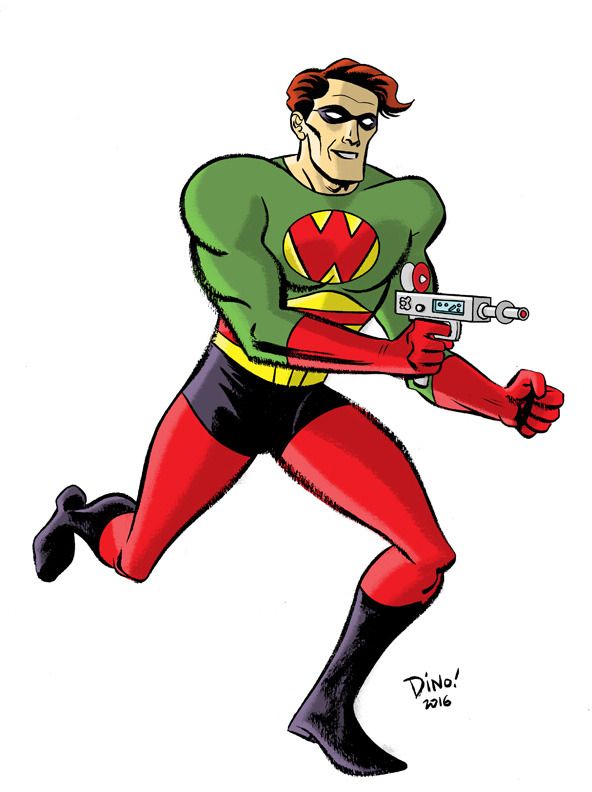 Both studio mate/pal/comix writer, Vito Delsante, and comics historian/pal, Christopher Irving hooked me up with Bill Murphy, who is producing several public domain superheroes from the Golden Age of comics (including Mike Allred's contemporary Madman) for a series of action figures called Amazing Heroes. Bill assigned me to draw Wonderman. Here is a mock up of what the packaging will look like:




It is not known who Wonderman was created by in 1945 but here's a link to the only info I had access to: http://pdsh.wikia.com/wiki/Wonderman_(Brad_Spencer) My quick iteration of Wonderman was inspired by this image (below):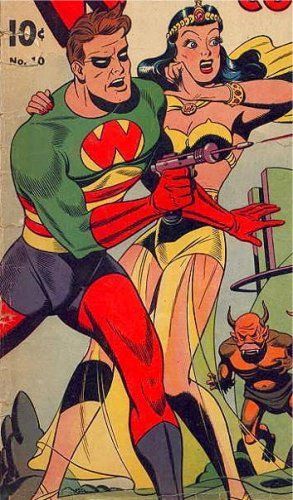 For more information about the Amazing Heroes action figures: http://www.freshmonkeyfiction.com/
Sunday, January 17th, 2016
---
12:30 pm
- Last art of 2015
Sunday, January 10th, 2016
---
4:15 pm
- Illustrate like a designer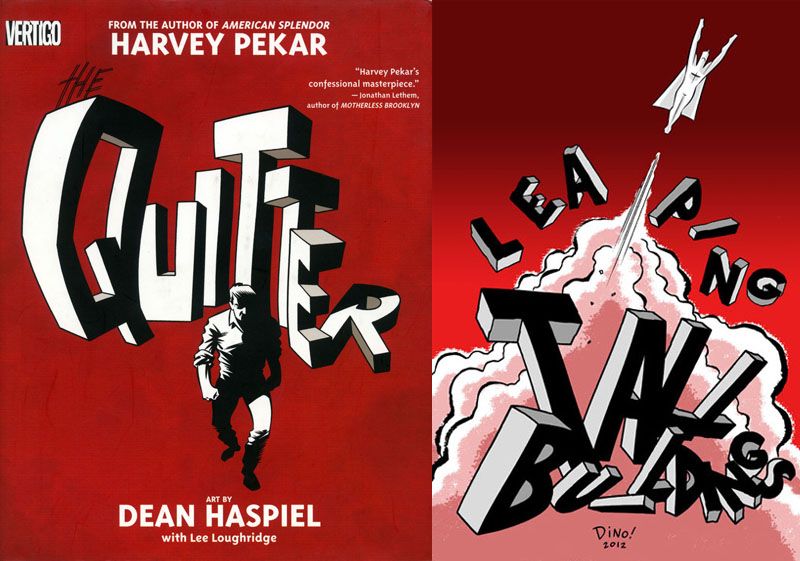 Local artist/children's book author, Stephen Savage is teaching a new class at School of Visual Arts called ILLUSTRATE LIKE A DESIGNER. Course description: "These days, artists are expected to wear many hats. That means that Illustrators often are required to act as their own graphic designers and typographers. In this course, we'll hone your design sense in a series of type based assignments: a poster, a logo, a book cover, a tattoo, a sign and a children's book/graphic novel spread. You'll learn how to integrate type and image... and even create your own personal font."

Steve asked me to send him some examples of my art and lettering for his class and give him a brief description about what I think about the subject.

I wrote:

My years of illustrating and designing comix comes from growing up reading comix, a multimedia narrative where image is text, too. In comix, words and titles and sound effects are as important as the art, if not more, in order to insure the clarity of story. In my late teenage years, I studied under the influences of Howard Chaykin and Walter Simonson on American Flagg! and Marvel Comics' Thor (respectively), two comic book creators who worked closely with their letterers, Ken Bruzenak and John Workman, to create a seamless hybrid of art and letters. I consumed the likes of Jack Kirby, Alex Toth, and Will Eisner, especially Eisner, who often turned fonts into landscapes on the splash pages of his Spirit comics. Many of our best cartoonists consider the power and impact of text as image and the subtle magic of proper placement so as keep the reader immersed in story.
Saturday, January 9th, 2016
---
4:56 pm
- Goodnight Locust Moon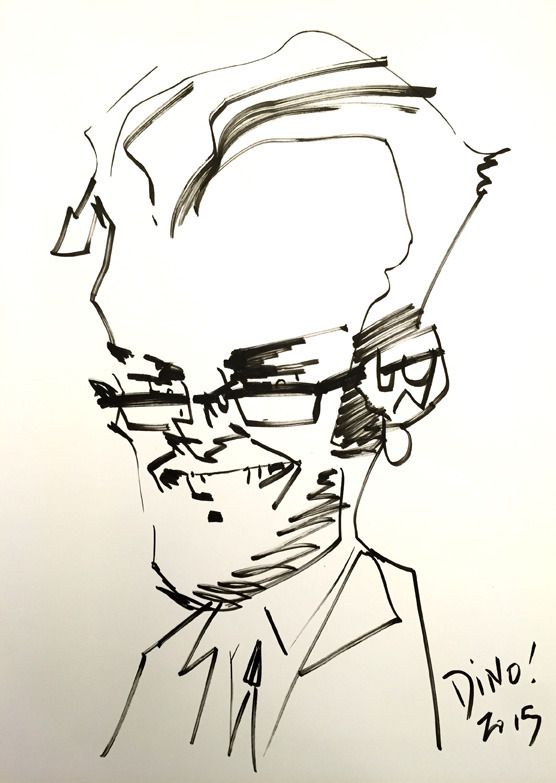 I knew when I first stepped foot into the Locust Moon Comics compound that I'd suddenly been hazed into a tribe. These cats wore the faces of enthusiasts and entrepreneurs but they were straight up gangsters putting their monies and their souls where their mouths and hearts were. Comix lifers imprisoned by their passions to break-out and make a dent in an industry that doesn't know what to do with itself anymore. So what if some rules got broken. Who cares if the ink was paid for in blood. Dream another dream? Get in line. That's what sparked their books, events and festivals, and keeps comix street. I'll miss the backyard pow-wows under the canvas teepee where peace pipes perpetuated the night with friends and peers (going AWOL with Pope & Scioli, Playboy proverbs from Kitchen, waxing weird with Sienkiewicz, swapping brushes with Mack & Thompson, getting real with Wimberly, bonding Hang Dai spirits with Cassano & Benton, etc.), but I know that nothing can stop Josh from spreading light with his smile, Chris from whispering cuckoo voodoo, and Andrew for keeping the trains on time. A three musketeer operation flanked by the the likes of David, Sugar Bear, Proch, Kelly, Ed and other lieutenants. Locust Moon made an old bruiser like me feel like a damned luminary while reminding all of us we're only as good as our last page. Cheers to a mighty transition from sassy retailers to full-time taste makers. Long live Locust Moon Comics.

http://locustmoon.com/
Tuesday, January 5th, 2016
---
11:28 am
- Just-Ice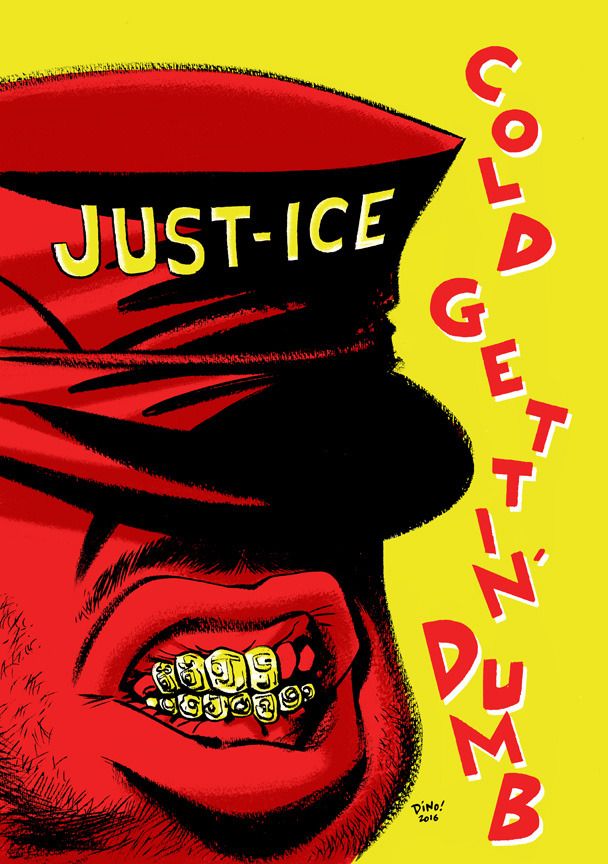 I had the previous honor of paying homage to Mantronix in Ed Piskor's HIP HOP FAMILY TREE vol. 3 http://man-size.livejournal.com/712437.html --and now I'm paying tribute to Just-Ice in Ed Piskor's HIP HOP FAMILY TREE vol. 4, coming out this summer. Mantronix produced Just-Ice's "Cold Gettin' Dumb," and KRS-One was also a regular producer of his. I remember heading up to Lake George in 1989 for a week with my SUNY Purchase film buddies to shoot an experimental senior film cum feature-length movie called "Lost Prophet," by Michael de Avila ( https://www.youtube.com/watch?v=ZlkeCvfTI6s ), and we drove by a convenience store for some supplies where I discovered a cassette tape of "The Desolate One" by Just-Ice. It was the only album I listened to that week and it got stuck in my brain ever since.

"I am the madness..."

My pin-up is an homage to Just-Ice's "Kool & Deadly" album cover which, I believe, also inspired the cover to the first issue of the great Marvel Comics Luke Cage mini-series, CAGE, written by Brian Azzarello with art by Richard Corben and Jose Villarrubia.
11:02 am
- Red Hook by Jen Ferguson
Monday, January 4th, 2016
---
11:50 am
- Wizard World New Orleans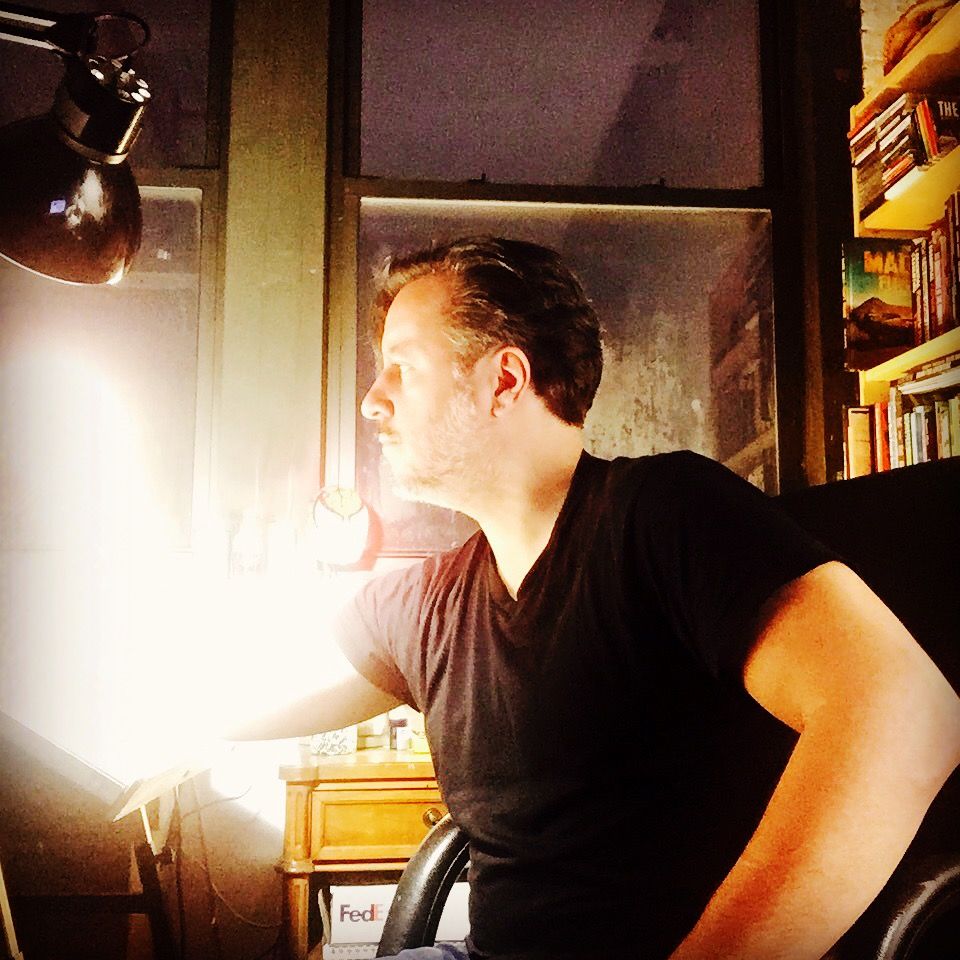 I am a guest at Wizard World New Orleans, January 8th - 10th, 2016, stationed at table A25. I will have some copies of my latest graphic novels, BEEF WITH TOMATO, and FEAR, MY DEAR. Plus, rare copies of my exclusive THE WALKING DEAD cover, including limited edition prints and posters, for sale. And, I'm available for commissions. I will also be doing four panels and one of them is with my mother flying all the way from Florida!

For more info: http://www.wizardworld.com/home-neworleans.html

FRIDAY JANUARY 8:

6:00 PM- 6:45 PM HOW TO WRITE COMICS with MARVEL ZOMBIES' FRED VAN LENTE, HARLEY QUINN'S JIMMY PALMIOTTI, CHEW'S JOSH LAYMAN, THE FOX'S DEAN HASPIEL & SPIDER-MAN'S DANNY FINGEROTH (ROOM 296)
Accomplished comics writers Fred Van Lente (Marvel Zombies; Archer & Armstrong), Jimmy Palmiotti (Harley Quinn; The Monolith), Josh Layman (Chew; Batman Eternal), DEAN HASPIEL (The Fox; Beef With Tomato) and Danny Fingeroth (How to Create Comics From Script to Print; Spider-Man) talk about how to put together a compelling comics story. Plus, they'll answer your questions about both the creative and business sides of the comics writing profession, including how to find an artist to work with (hint: a comics convention is the number one place!) and how to write exciting dialogue!


SATURDAY JANUARY 9:

11:00 AM - 11:45 AM WORKING BOTH SIDES: MAINSTREAM & INDY with SPY VS. SPY'S PETER KUPER, THE FOX'S DEAN HASPIEL, MARVEL ZOMBIES' FRED VAN LENTE and BATMAN '66's GABE SORIA (ROOM 296)
The model of comics creators tethered to one or two major publishers, working on adventures of corporately-owned characters is no longer the only game in town. Many of the top talents in comics work either exclusively on their own material, while others work both sides of the street, alternating independent work with mainstream assignments done in their own distinctive styles. Here, speaking about how they have forged their own paths (and reading from their work), are some of the most distinctive creators in comics today: Peter Kuper (Spy Vs. Spy; Ruins), Dean Haspiel (Spider-Man; Billy Dogma), Fred Van Lente (Archer & Armstrong; Action Philosophers), and Gabe Soria (Batman '66; House of Waxwork). The panel is moderated by Danny Fingeroth (The Rough Guide to Graphic Novels; Studs Terkel's Working).

1:00 PM - 1:45 PM ALL IN THE (COMICS) FAMILY: JIMMY PALMIOTTI & AMANDA CONNER; CHRISTOS GAGE & RUTH FLETCHER GAGE; DEAN HASPIEL & BARBARA HASPIEL (ROOM 296)
As in many other fields, in comics there are family members who work together and/or are inspirations to each other. Today we speak with three such amazing teams about how their relationships interact with their work. Jimmy Palmiotti and Amanda Conner are a married couple who have worked together on many projects including The Pro, Harley Quinn, Starfire and their company, PaperFilms. Another couple, Christos Gage and Ruth Fletcher Gage, have co-written the movies The Breed and Paradox as well as for the TV series Netflix's Daredevil and Law & Order: SVU. Their graphic novel, The Lion of Rora, was released this past summer. Dean Haspiel has written and/or drawn comics including Spider-Man, The Fox, Billy Dogma and Harvey Pekar's American Splendor. Dean is joined by his mother, Barbara Haspiel, who was a longtime executive at the New York State Council on the Arts. Dean refers to her as "my hero." Danny Fingeroth (longtime Spider-Man editor and writer) moderates.


SUNDAY JANUARY 10:

2:30 PM - 3:15 PM SUPERSTAR ARTISTS: X-MEN'S GENE HA, X-FORCE'S JORGE MOLINA, THE FOX'S DEAN HASPIEL & AMANDA CONNER (ROOM 296)
Top comics artists talk about their careers, their craft, the comics business and whatever else might come up—and may even show you some of their top-secret techniques! Join peerless pencilers Gene Ha (X-Men; Justice League), Jorge Molina (Uncanny X-Men; Superman/Batman), Dean Haspiel (The Fox; Beef With Tomato) and Billy Martin (Teenage Mutant Ninja Turtles; Lead Guitarist of multi-platinum selling band Good Charlotte). Danny Fingeroth (How to Create Comics from Script to Print) moderates.
Sunday, January 3rd, 2016
---
1:42 pm
- Goldfish vs Squirrel
If I were George RR Martin, I, too, would bask in the glory of TV fame and whoop it up rather than confine myself to a room I'm sure he sat in way too many years alone, sad and feeling rejected, concocting power fantasies of rape and revenge. That sixth book would never be written. Because, once it ends, it's over. And, it's not about that damned throne, is it? Besides, who has the time to read carefully considered, albeit, verbose descriptions when you are encouraged to binge-watch shows while concurrently surfing the web in search of outrage.
Monday, December 28th, 2015
---
11:45 am
- Jen Xmas 2015
Wednesday, December 23rd, 2015
---
5:26 pm
- Opposable Thumbs - digital


OPPOSABLE THUMBS is my pre-BEEF WITH TOMATO semi-autobio comix for less than 2 bucks for your holiday reading pleasure. Added Josh Neufeld & Harvey Pekar bonus.

Description:
"Opposable Thumbs is Dean Haspiel's stories of a born & bred New Yorker and the trials and tribulations of living in the big bad city which serves as the backdrop for the informed, existential expression in his sociological comics. In Opposable Thumbs, Haspiel unfolds existential, uproarious, compassionate stories full of personal wisdom. Even the bleakest and grubbiest settings are lovingly, lusciously rendered by Haspiel's sharp brush in one of the most recognizable styles in alternative comics, and ""quiet"" domestic scenes veritably simmer with graphic impact. Thoroughly conquering the territory Dean began to explore in the critically acclaimed two-man anthology Keyhole (with Josh Neufeld), Opposable Thumbs looks like the new front-runner in autobiographical storytelling. With a special introduction by autobiographical comics legend Harvey Pekar and illustrated by Josh Neufeld. The first issue is a 48-page collection, culling Dean Haspiel's best semi-autobiographical stories from the pages of Keyhole, Minimum Wage, Non, The Expo Anthology, and Dirty Stories 2."

You can download it here: https://www.comixology.com/Opposable-Thumbs/digital-comic/320239
Monday, December 21st, 2015
---
11:34 am
- Less precious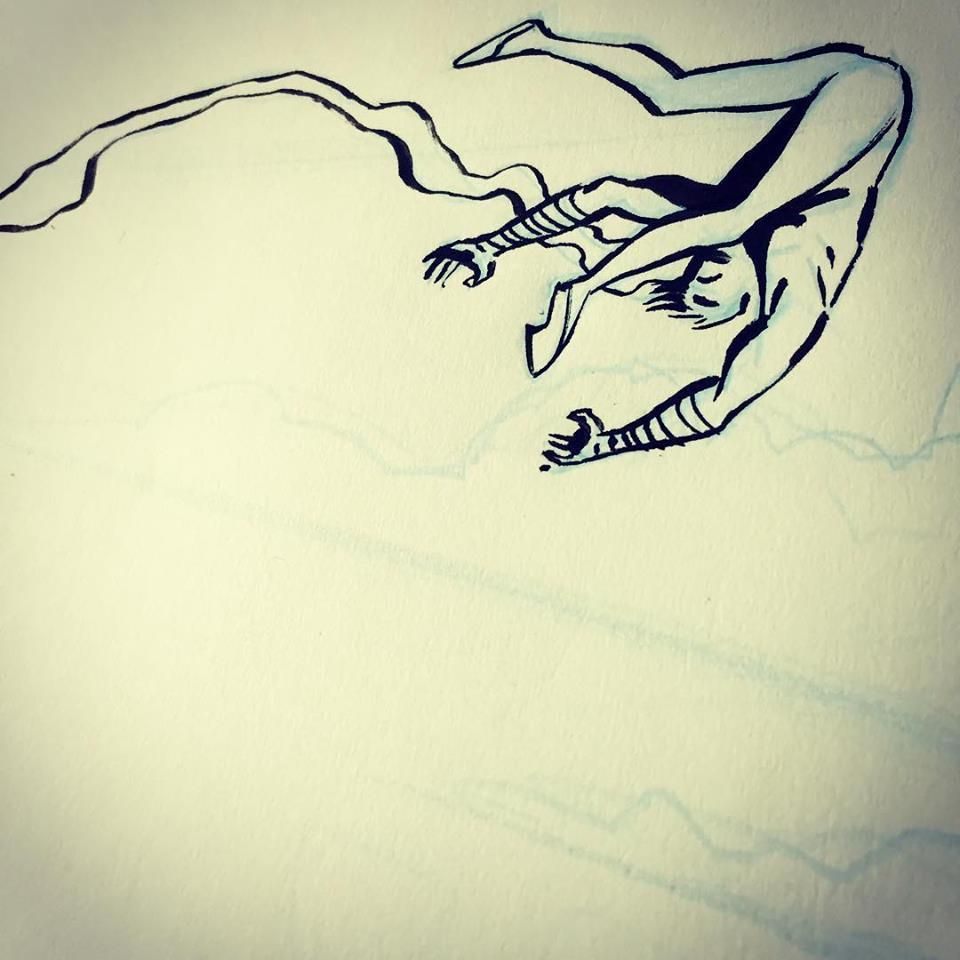 I try to apply a mix of Kirby, Eisner & Toth theory to my comix while reminding myself that less is more. Even if the kids think I'm cheating...I'm not. A lot of serious thought goes into what to keep on the page. And, recently, I've been abandoning a slick line for a broken one. I'm using dry pens and dry brush on crappy paper to be less precious.
Sunday, December 20th, 2015
---
1:07 pm
- Happy Holidays!
Thursday, December 17th, 2015
---
5:38 pm
- Ho.
Monday, December 14th, 2015
---
11:57 am
- Dec. 16th: Hangin' with HANG DAI EDITIONS' Benton, Haspiel & Neufeld at Society of Illustrators
Saturday, December 12th, 2015
---
2:26 pm
- CUNY TV "Superheroes in Gotham"